Most BitGym content falls under one of two categories: Coached or Immersive.
We have found that both genres can keep you training and stay motivated but that depending on your personality or just mood on a given day you might end up preferring one type over the other.
Guided/Coached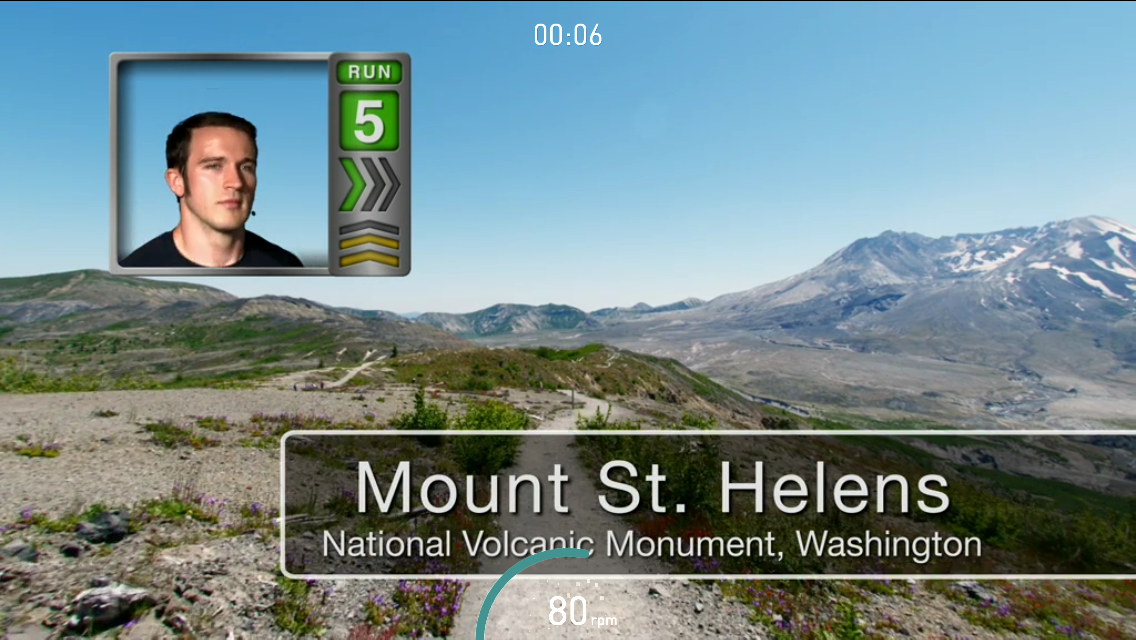 Guided or Coached tours will include audio instruction and motivational music throughout your workout. For example, 5 minutes into a workout, your coach might tell you that the warm up time is over and it's time to increase your speed and resistance for the next 2 minutes. At the same time, the pace of both the the music and the video might pick up, encouraging you to do the same. Coached tours follow a specific arc and are meant to be experienced from the beginning to the end in a single session.
Immersive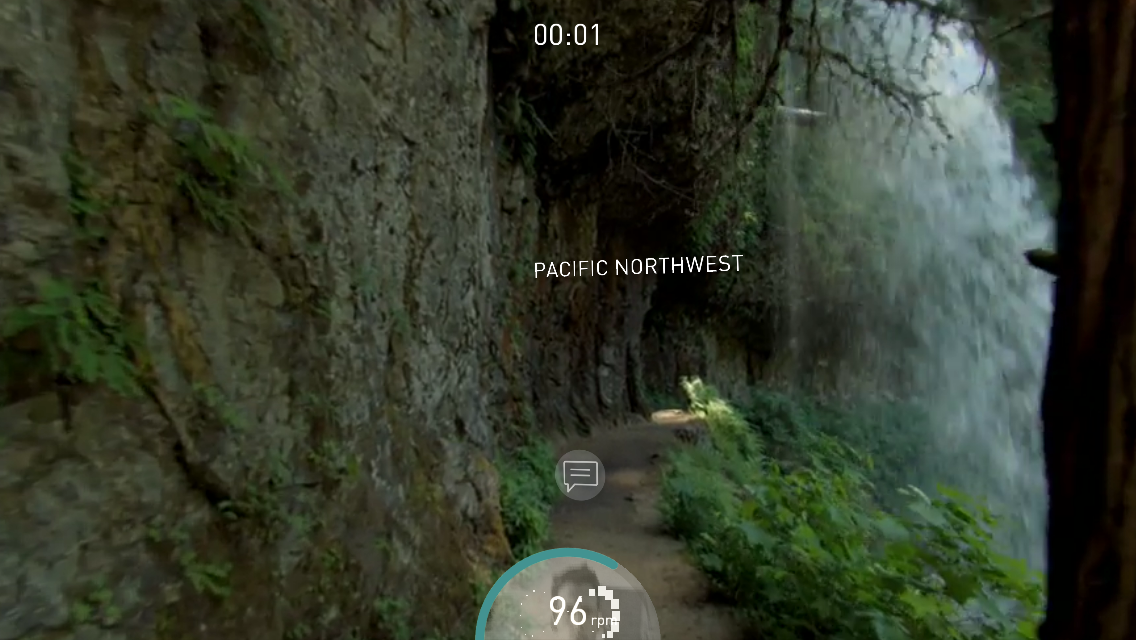 Immersive tours are better for the exerciser that wants to explore the locations at their own pace. Tours include optional nature sounds and the option to play your own music. While exercising, you will come across numerous "trail facts" which provide interesting tidbits of information about the locations you visit. Roughly every 5 minute interval into an immersive tour you will encounter a "checkpoint" usually followed by a few moments to catch your breath and enjoy some scenery or point of interest. Once reached, a checkpoint offers a way to jump back directly into a tour at the location of the checkpoint.
Which should I use?
Each type of workout offers a different experience. The available features of each type are listed in the table below. The free version of BitGym offers several workouts from each category so the best way to know which one is best for you is to try them both. We have found that after continued use, most people do end up preferring one format of tour over the other. So if you have tried a coached workout but find that being given instruction is not your jam, try an immersive workout. Likewise, if you have tried an immersive workout but feel you need more direct motivation and guidance, try a coached workout. We will continue to add new content and experiment with these formats and you can keep up to date by following us on Facebook, Twitter or Instagram.
Features

Coached

Tour

Immersive

Tour

Audio Instruction

✓

Built in music

✓

Nature sounds

✓

Play music from your own library

✓

Trail facts

✓

AR overlay

✓

Checkpoints / Starting from a checkpoint

✓

Video speed adjusts to your speed

✓

Video stops when you stop exercising

✓

✓

Speed tracking

✓

✓

Workout Logging

✓

✓

Share your workout

✓

✓

Connect your heart rate monitor (iOS only)

✓

✓

Streaming

✓

✓

Download to vault

✓

✓