You can cancel your BitGym subscription at any time. Once you cancel, you will not be charged at your next renewal date. Your premium subscription will continue up until the end of the last cycle you paid for (this is usually the date it was scheduled to renew).
This page will walk you through the steps to cancel a BitGym Direct subscription, and point you to the help resources for other types of subscriptions.
BitGym Direct subscription
Visit your profile to view, manage, cancel or un-cancel any subscriptions by entering the email you registered with BitGym. Then, follow the highlighted steps from the images below
Log in with your BitGym profile email
Find your active BitGym Direct subscription and click "Manage subscription"
Click the subscription object from the payment portal
Click "Cancel Subscription"
State a reason (optional) and click "Confirm Cancellation"
Confirm that your cancellation went through with the notice at the top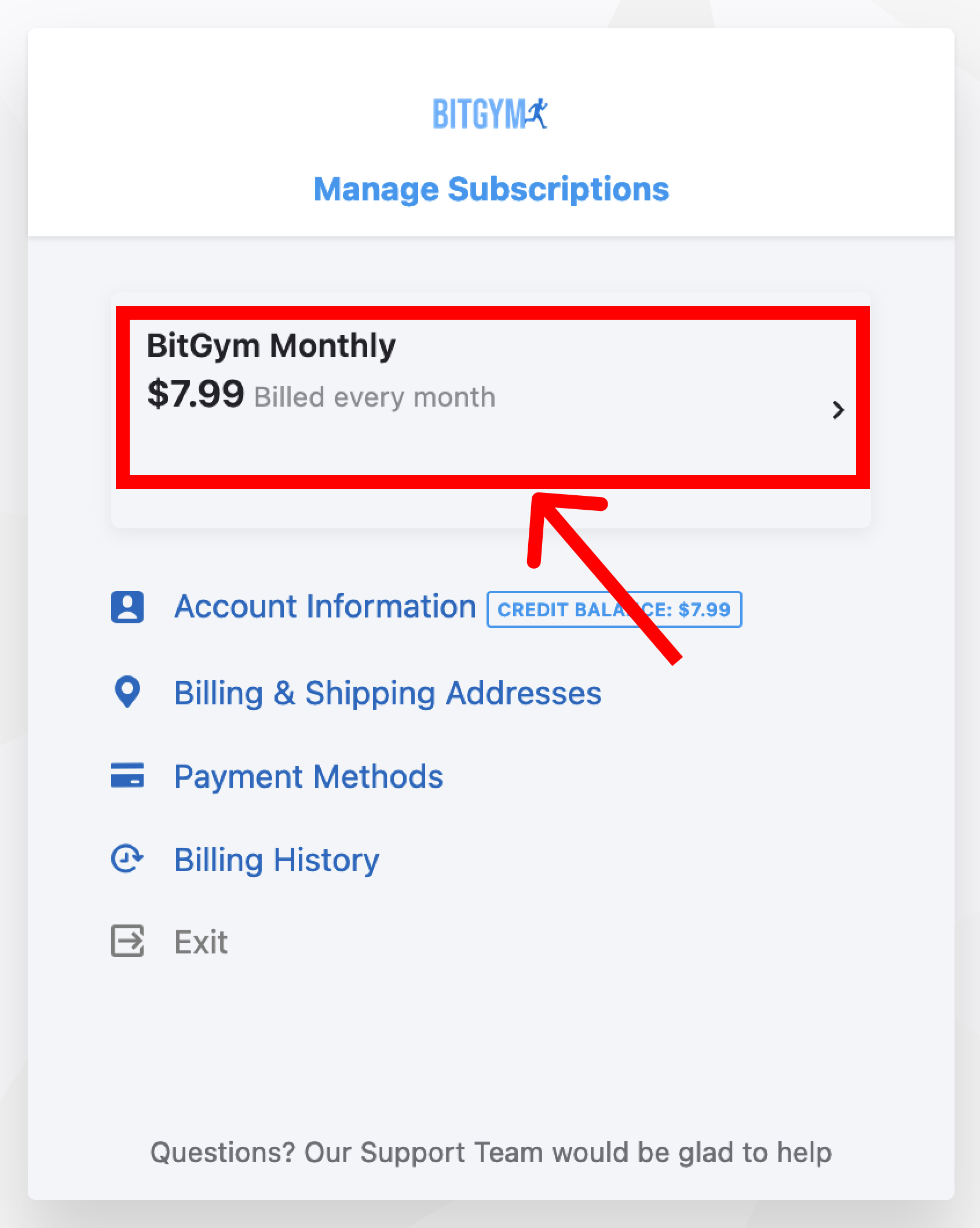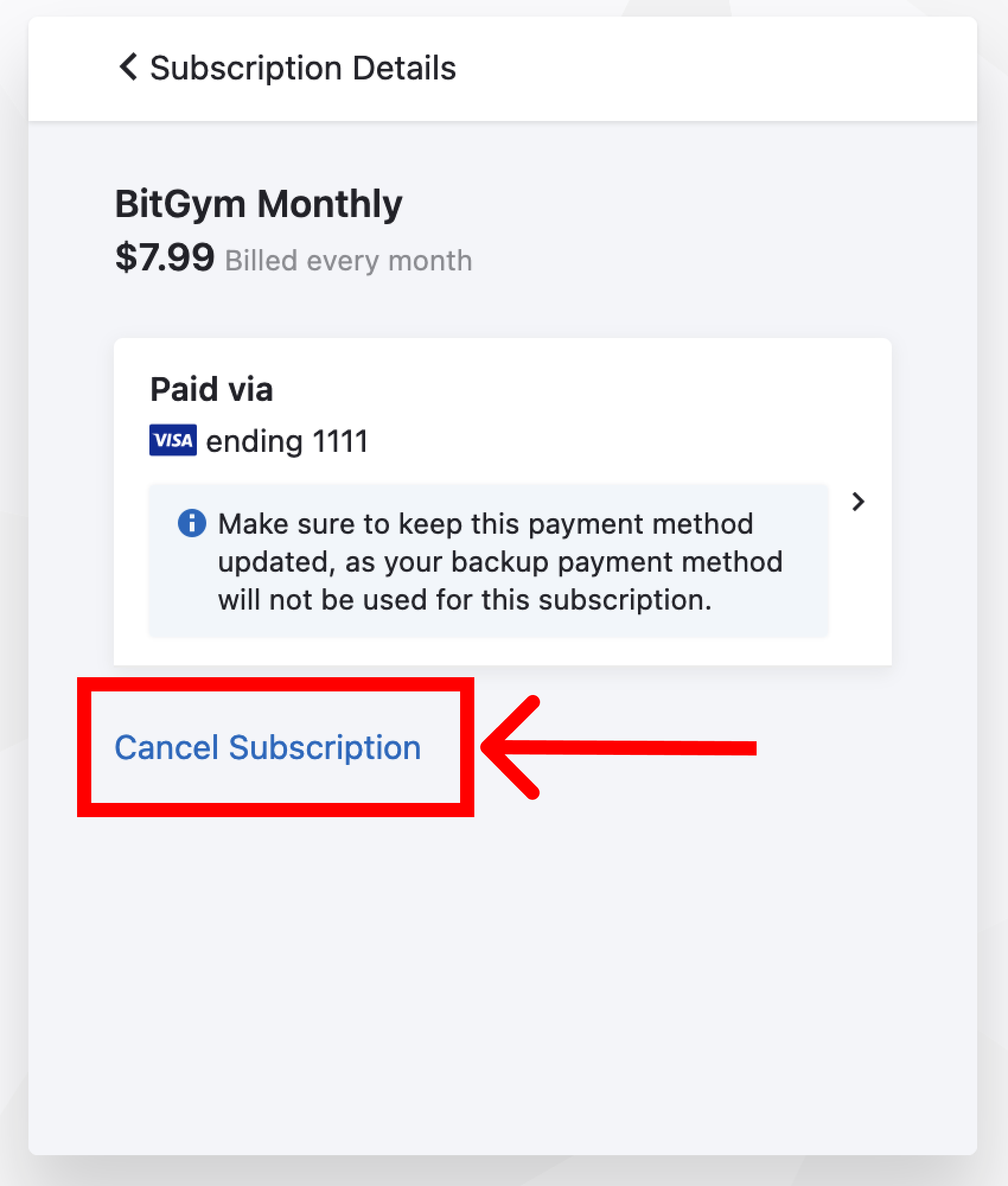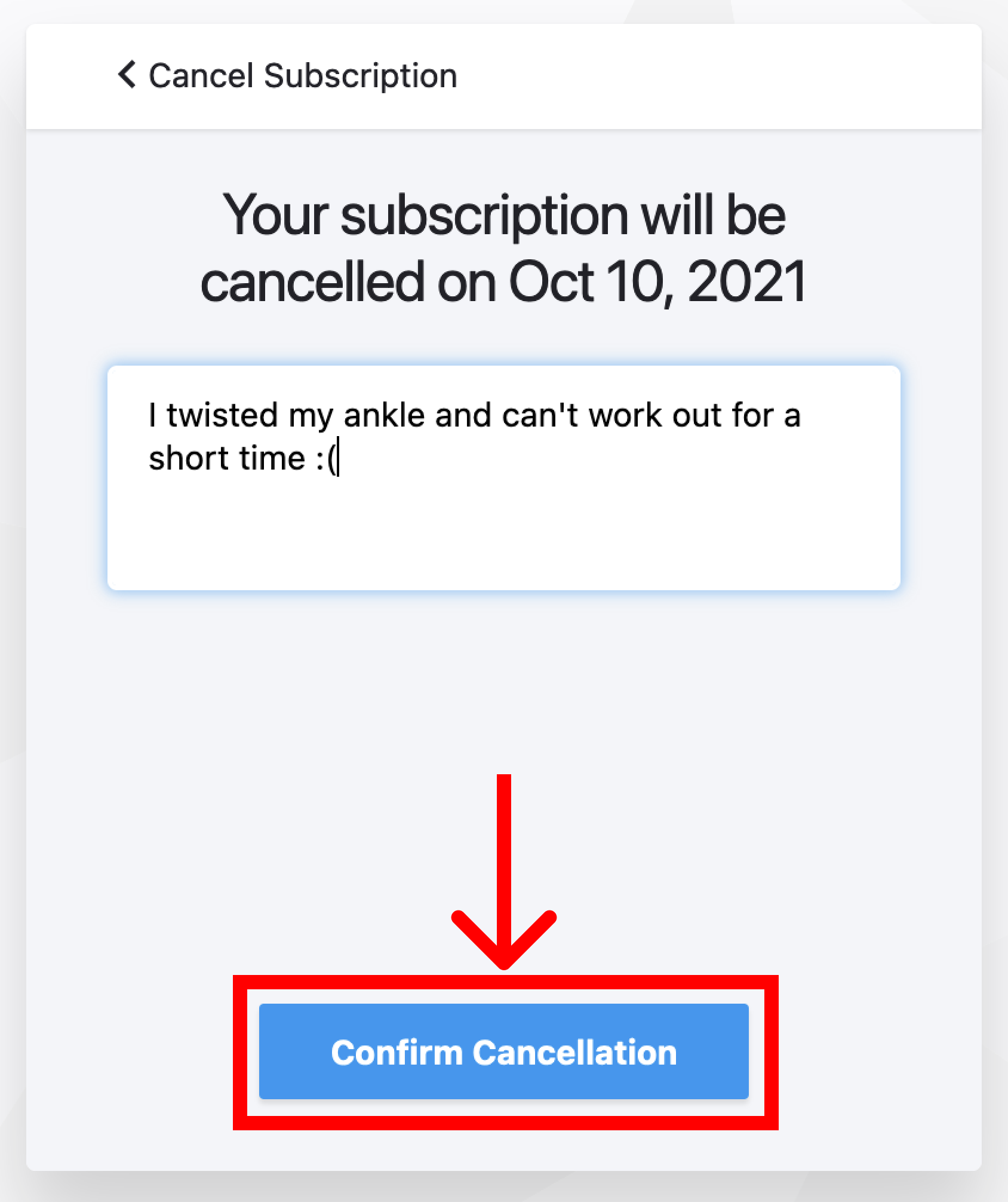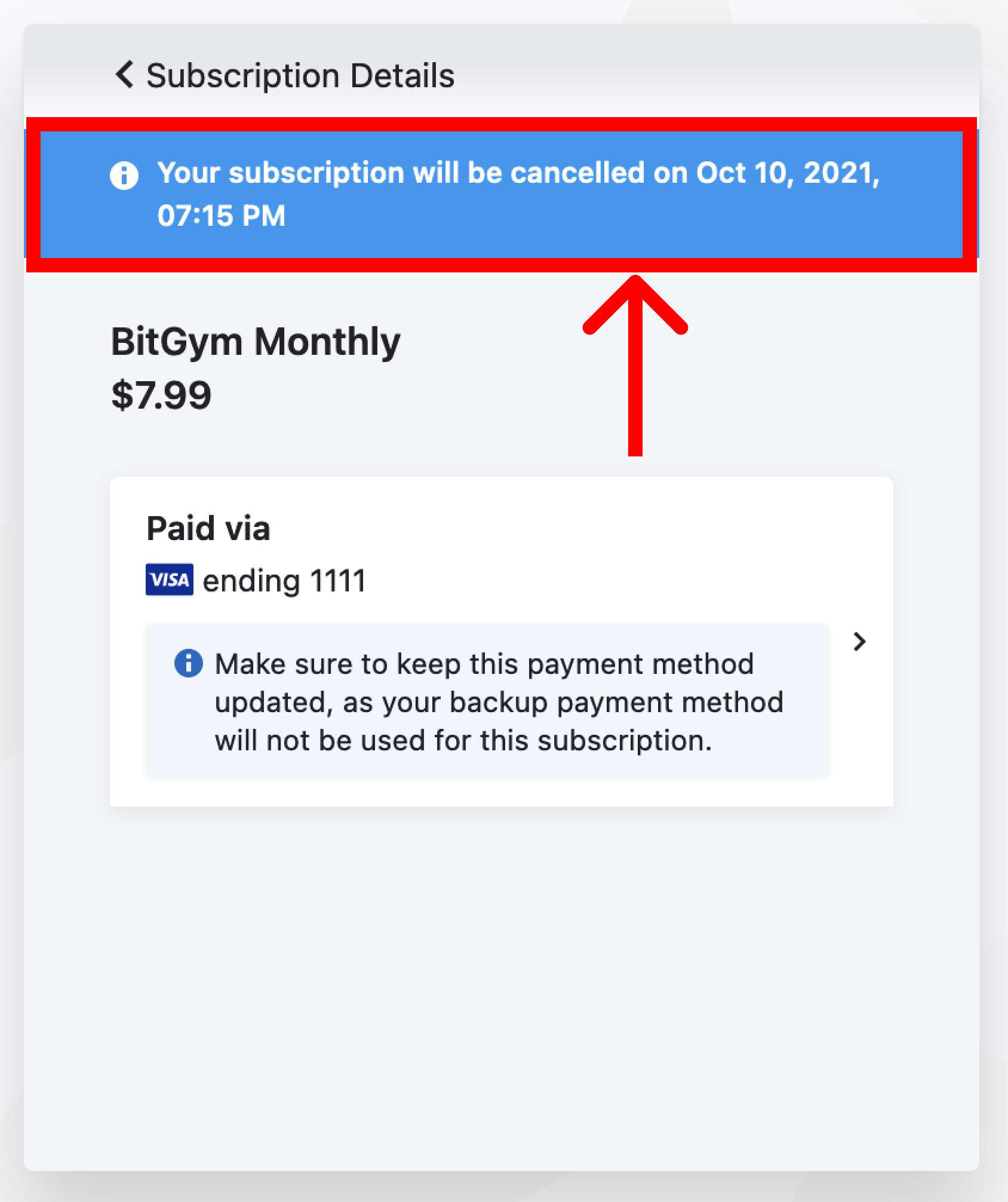 You can remove a scheduled cancellation from your profile to retain the same subscription cycle, currency and price, or re-subscribe after your cancellation date has passed at the contemporary prices.
Platform-based subscriptions
Usually, you can visit the correct subscription management portal from your profile page within the BitGym app. If for any reason this doesn't allow you to manage your subscription, read on.
If you use BitGym on multiple devices but pay via one of the device app stores (Apple App Store, Google Play or Amazon Apps), we highly recommend switching to a BitGym Direct subscription which is optimized to be cross-platform and multi-devices.
Note that the external links provided here may not be accurate for your store region, in which case you can use the support button from your mobile device's app store and search for how to manage your subscription there
Apple App Store/iOS/iTunes subscription
You can click here on your iOS device to view/manage your iOS-based subscriptions, including BitGym's if it is associated with your currently logged in Apple ID (formerly known as iTunes or iCloud account).
NOTE: Due to the way Apple handles iTunes subscriptions, we at BitGym are unable to modify your iTunes subscription from our end. If you do not see the subscription in your settings, contact Apple support and ask them which Apple accounts are tied to your payment method, it may be different than the one currently on your iOS device.
Please see Apple's official support article on managing App Store subscriptions. If you have any difficulty finding or canceling your iTunes subscription, contact Apple support.
If you are having trouble with your iOS subscription being recognized by BitGym, please see the section on "Restoring an existing iOS subscription" in our subscription management article.
Google Play subscription
Please see Google's official support article on managing Google Play subscriptions. If you have any difficulty finding or canceling your subscription, contact Google Play support.
Amazon Apps subscription
Please see Amazon's official support article on managing Amazon App subscriptions. If you have any difficulty finding or canceling your subscription, contact Amazon support.
If you have any questions don't hesitate to file a support ticket with us.