If you have Google TV/Android TV visit this article instead.
Get the Apple TV app by visiting the Apple App Store from your Apple TV and searching for BitGym.
See the app from a phone/tablet/computer.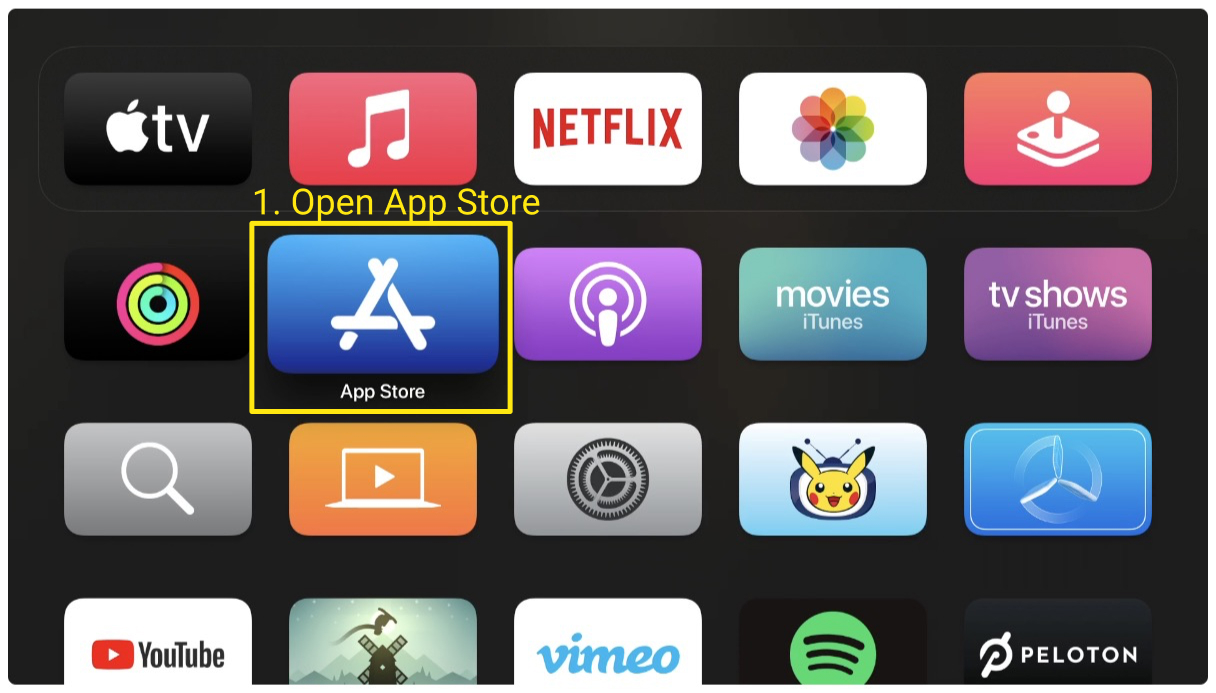 Compatibility with different models
The BitGym native Apple TV app is currently supported on the Apple TV HD (4th gen) and Apple TV 4K (1st gen or newer), running tvOS 11.0 or newer, via the Apple TV App Store.
See how to identify your Apple TV model.
Speed tracking
BitGym can respond to your exercise cadence with a black (1st generation) Siri remote or pair a Bluetooth cadence sensor.
Tracking with the Apple TV Siri remote
Apple TV does not have a camera to use BitGym's patented camera-based exercise tracking as on smart phones and tablets.
BitGym can however use a gyroscope affixed to your body the same way — the Siri Remote (1st generation only) has a gyroscope sensor which we can use to track your exercise cadence. If you own a different remote, it may be possible to purchase the Siri remote (1st generation) and pair it with your current Apple TV. BitGym exercise tracking with a 1st generation Siri remote should respond just as quickly and accurately as the BitGym camera-based tracking.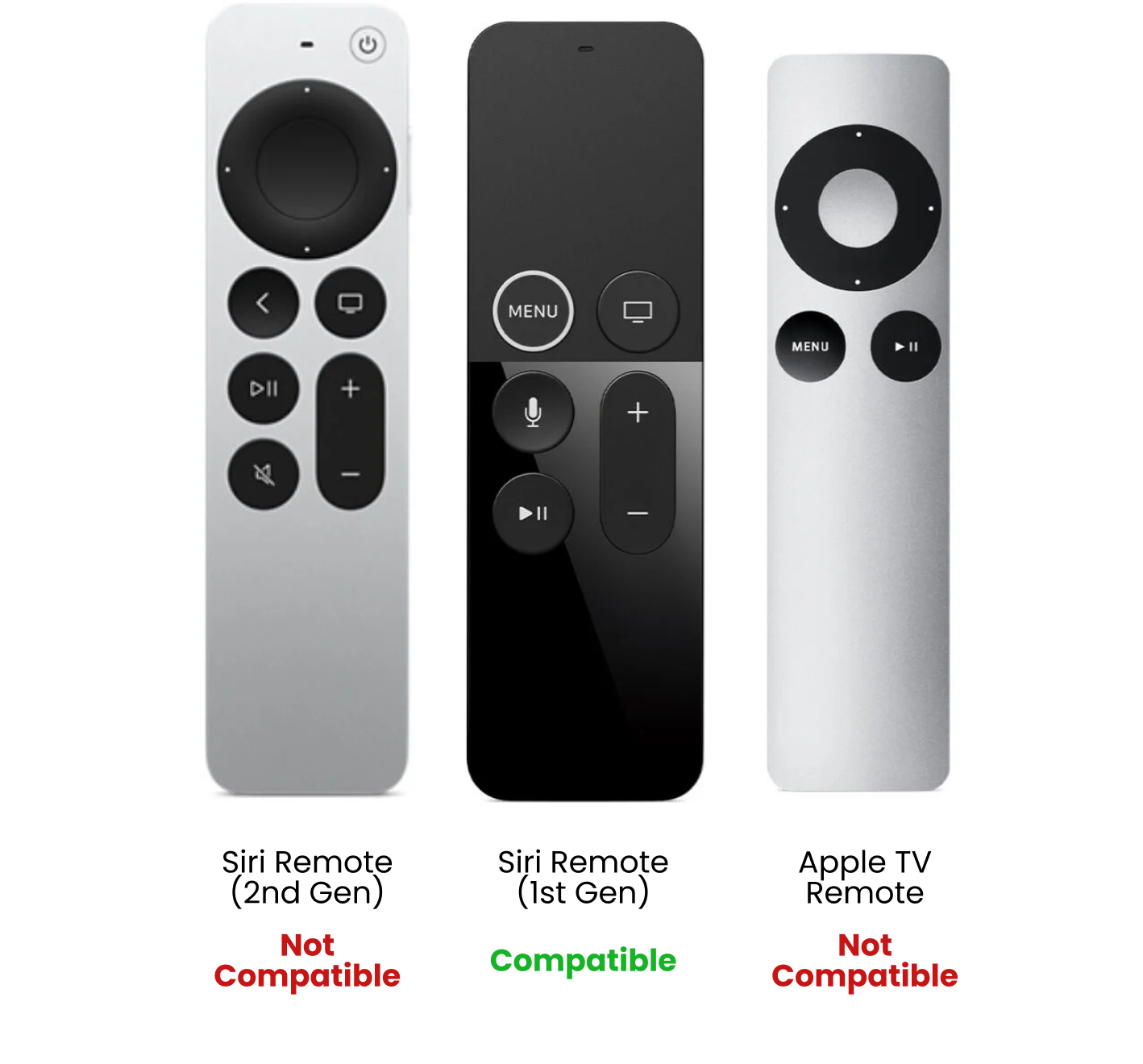 A 2nd generation or newer remote can be used to navigate the app, but cannot be used by BitGym to track your cadence.
Siri remote tracking FAQ
Q: I see tracking data, but why isn't it tracking correctly?
A: For the best result the remote needs to be attached securely to your body so that it mimics your exercise motion. If you have it in a pocket, make sure that it's not too loose. You can also try moving the remote to another location such as to a different pocket, or attached to an armband.
Q: It was working, but after some time why is there no gyro data/exercise detected?
A: If you use your phone as an Apple TV remote, it can cause your Siri Remote's gyroscope to stop sending data. When that happens your best option is to reboot the Apple TV. If it still doesn't work, try un-pairing your phone from the Apple TV and then rebooting the Apple TV.
Q: My Siri remote is not compatible or detected by BitGym tracking. Can I use my phone for a gyro?
A: Apple currently does not support using your iPhone's gyroscope.
Speed tracking with a Bluetooth LE peripheral
If you have a wearable Bluetooth LE cadence or running sensor, you can use that to communicate your exercise rate to the app.
If your exercise machine broadcasts over Bluetooth LE, BitGym supports all standard exercise profiles for bikes, ellipticals, treadmills and rowing machines.
Speed tracking with BitGym "set speed"
Finally, you can always manually set the cadence you are exercising at and the app will progress the video at that rate, just like in the mobile versions of the app.